In our culture, there is a lot of pressure put on new mums to be superwoman. We can be really hard on ourselves when in fact, we need to be congratulating ourselves for going through a life changing experience.
Here are some tips for looking after yourself in the immediate postnatal period…
Rest, rest, rest!
I know it's easier said than done when you're waking at every tiny noise your baby makes and feeding them round the clock. Newborn sleeping patterns are sporadic but they do sleep a lot so don't feel guilty about sleeping during the day.
Try not to overwhelm yourself by making too many plans and accepting too many visitors in the early days. I still get angry when I think about the day I had five different visitors coming round in one day – it was just way too much for me to handle.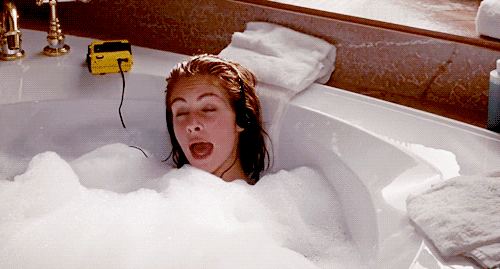 Take time for yourself
This can come in many different forms. Even if you're simply catching up on your favourite program while your baby sleeps, it's important to have some you time. From time to time I get someone to watch my baby while I have a hot bath all to myself, where I can actually wash my hair without someone trying to get at the shampoo bottle!
Talk about your feelings
It's very common for new mums to get the baby blues which means they feel sad, anxious and tearful for a few days after giving birth. This is due to a number of factors but mostly because of all the hormonal changes going on in your body.
Talking will help you to get through these days, people will reassure you can get through it and you're not alone. Postnatal depression is more common in young mums so if you feel as though these feelings are more than the baby blues then it's very important to talk to your health visitor or GP.
It's a common and very treatable mental illness. Remember, it doesn't make you a bad mother for feeling that way.
Looking after yourself after having a baby is so important for your health and wellbeing and also for your baby's. Being a parent is hard but I'm sure you're doing an amazing job!
"I shouted 'My baby, my baby's here!'" Ellie's birth story
Ellie has already told us her tips on 23 things to do and consider before you give birth and what she wishes she's known about pregnancy, and now she's telling all about her birth to Isaac in her new vlog!
Read the full post here if you can't watch the video.
More advice from Ellie